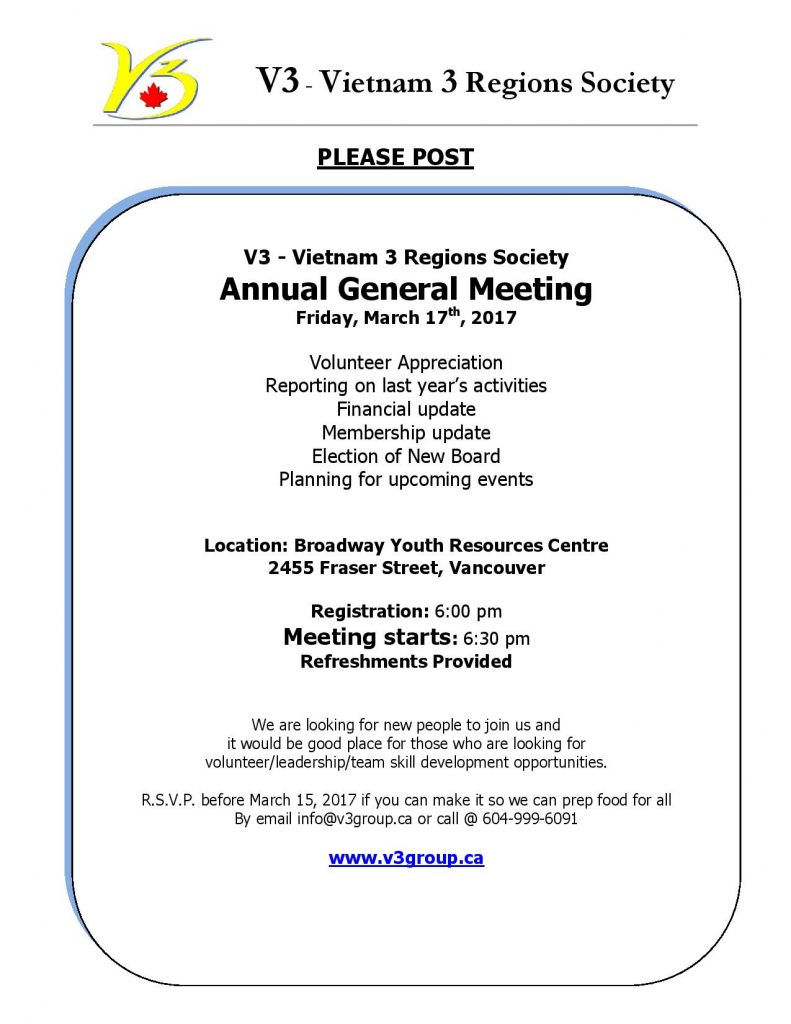 Hello!
It has been a long time since we've last made a post but we've kept up with doing events and posting those photos.
This Friday, March 17th, we will be having our annual general meeting which we would love for you to attend. Refreshments will be provided so take the time to come meet members of V3 as well as becoming a volunteer.
We are always looking for new members and to see old members. If you know someone who might be interested or who used to volunteer with us, tag them!
To ensure we have enough food, please RSVP by letting us know in the comments.
Thanks! Hope to see you all there.