Vancouver Vietnamese Community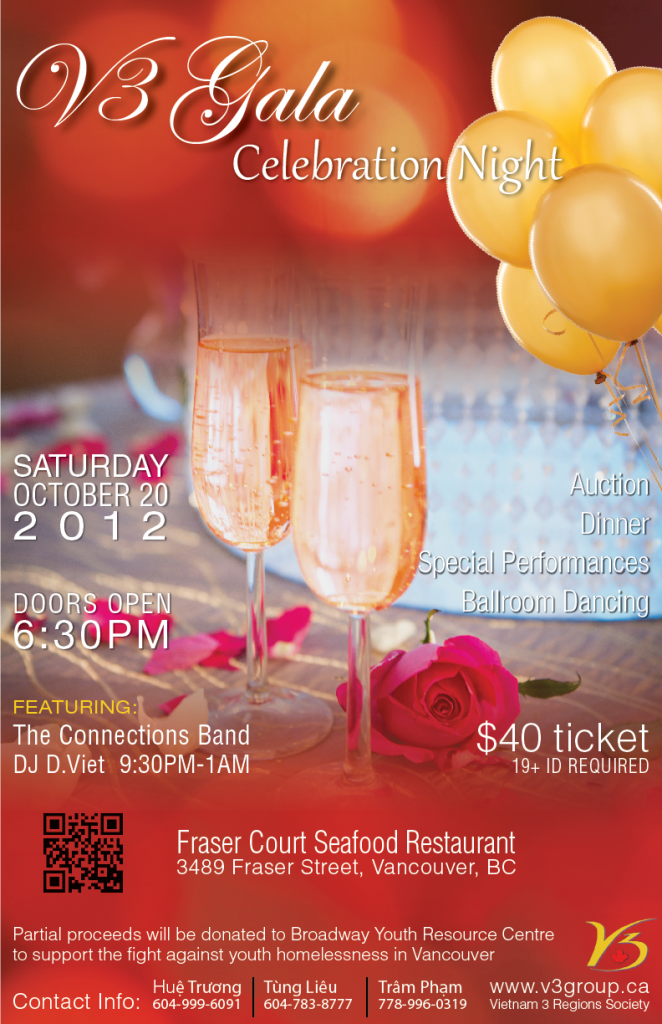 V3 Gala, a Night of Celebration
Vietnam 3 Regions Society ("V3") cordially invites you to attend our premiere Fundraising Gala introducing our rich cultural heritage. V3 is a non-profit organization started by a group of young individuals with the purpose of preserving and promoting the Vietnamese culture to the community in Vancouver. Today, V3 has evolved to include other diverse ethnicities and of all ages who share the same visions, goals and passion.
Since its inception, V3 has and will continue to be involved in many community activities such as the provision of tutoring services, involvement in local and national mentorship programs for disadvantaged and at-risk youth, overseas charity work and community events. Furthermore, through our continual collaboration with other ethno-cultural organizations along with various government agencies, V3 has become a well-recognized and respected voice in the community.
We are hosting our first annual fundraising event in order to continue supporting and assisting those in need. Your generous support will go a long way in helping us help others. If you would like to learn more about V3, please feel browse our website and Facebook fan page.
The program of the night will include dinner, cultural performances, musical entertainment, silent & live auctions, and ballroom dancing.