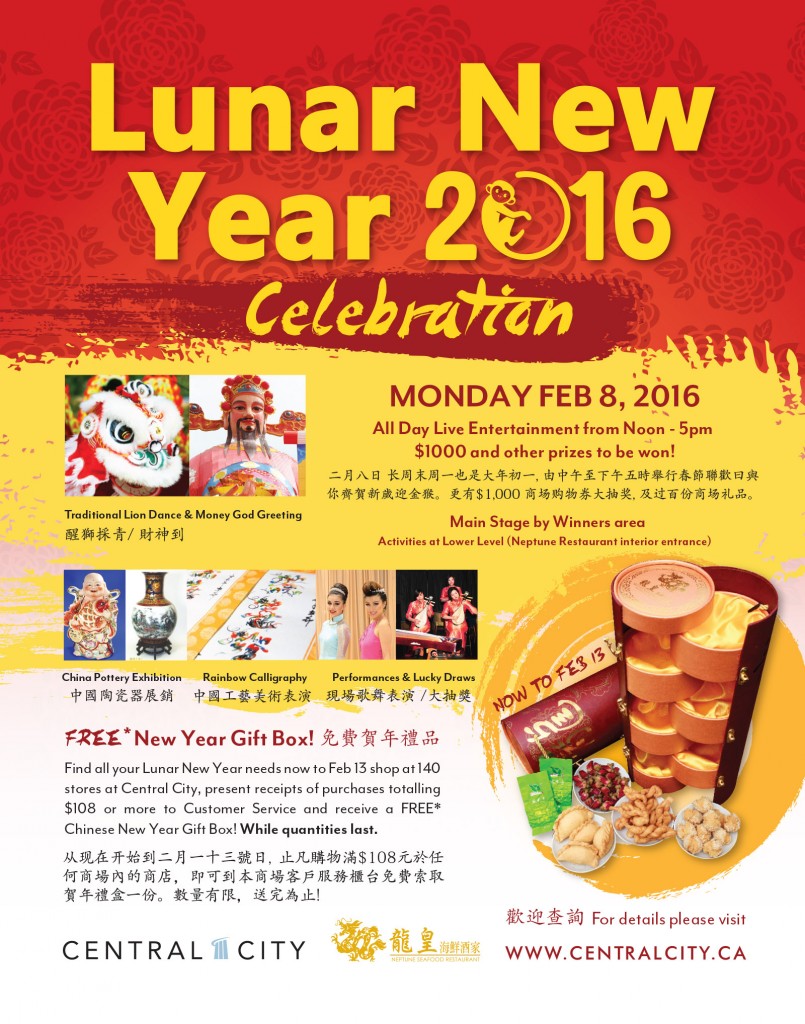 You are cordially invited to join us at the Lunar New Year Festival to celebrate the Year of the Monkey at Surrey Central City Mall.
Kính mời quý vị đến tham dự buổi Hội Chợ Tết mừng Xuân Bính Thân
Do Ban Quản Lý Surrey Central City Mall tổ chức.
---
Date / Thời gian: Monday February 8th, 2016/Thứ Hai, ngày 8-02-2016
Time / Giờ: 1:30pm – 5:00pm (Free for all ages/Vào cửa miễn phí)
Location/Địa điểm: Surrey Central City Mall @ 10153 King George Blvd., Surrey (upper floor – near Winners)
---
There will be showcases of cultural performances from other ethnic communities which observe the same Lunar New Year.
Chương trình gồm những tiết mục văn nghệ đa văn hóa của nhiều sắc dân có cùng chung Tết Nguyên Đán.
V3 will have four performances at 3:00pm
Nhóm trẻ V3 sẽ trình diễn 4 tiết mục vào lúc 3:00pm